Private Meet and Greet Jewelry Showings with the Artists, weekend retreats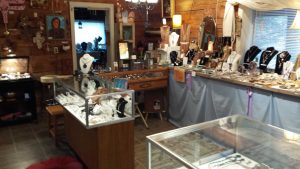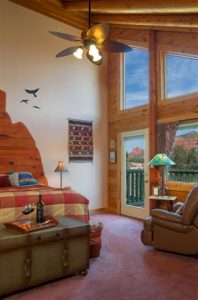 Stay in our luxury log home that is off the beaten path in a true Three Room bed and breakfast. Three spacious suites set on two secluded acres of pine & juniper trees. We offer a two night stay at 20% off our regular rates. A full homemade breakfast served each morning. The B&B has been constructed to provide privacy and comfort to our guests in a peaceful setting.
Join us for exclusive weekend Jewelry Getaways at our B&B and home based studio and art gallery for individual private consolations. Our Custom-made Jewelry Designs are uniquely tailored to stimulate your personal transformation and highest aspirations. Private showings of our designer quality gems and Jewels. Handmade and created by knowledgeable artists with over 30 years in the art and jewelry industry. Visit our websites for information.
322 Dream Maker Way | Sedona, AZ 86351
(866) 563-9134
(928) 284-0172
Specials:
20% off lodging for two nights or more (Max 5 nights)
15% off pre-purchases in our Gallery (Gift Certificates)